Historically Accurate Fabrics, Carpets, Furnishings and Trims
Fabrics for Architects and Designers
About Thistle Hill Weavers
At Thistle Hill Weavers, our ability to produce short runs of entirely custom fabric, carpet and trims set us apart from other textile manufacturers. Our fast turn-around time and meticulous attention to detail have earned us a worldwide reputation for quality and reliability. Mill owner Rabbit Goody's extensive knowledge of fiber and patterns and design expertise, as well as our talented and dedicated staff, ensure that we can weave luxurious custom fabrics to meet your needs.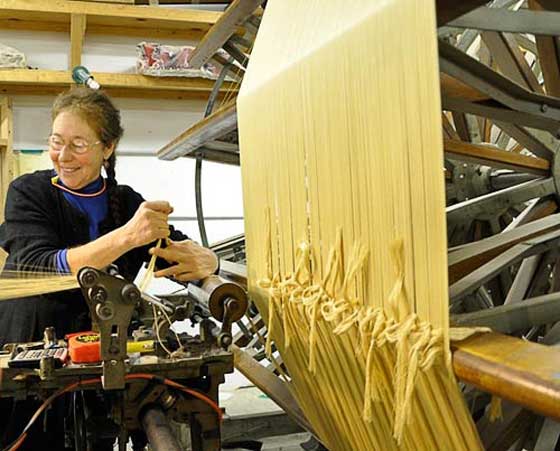 About Rabbit Goody:

The odd thing was that I knew how to weave from the very beginning, as if from some past life, or like someone who can pick up a musical instrument and play without thinking about it.
I started weaving when I was in my late teens, without any real instruction – the first book I had was Sunset's How to Weave book, but it came very naturally to me and my first real experiences were with Dee Ertel in her shop in Bennington, VT and then with Jane Keener and "Granny" at Mystic Seaport in Connecticut.
My curiosity and my interest in hand and early power technology was something that I developed throughout high school and college. The under­standing of process – how things come into being – is the guiding question in all my work. My main academic interest is the transition from hand to powered technology in the textile industries.
In addition to historic patterns, I now design very modern textiles that look as if they were hand woven but are in fact woven on our power looms. These are primarily upholstery fabrics. We are able to make our looms do things that they were never designed to do partly because they are mechanical and not electronic. We are able to fabricate parts and to change them when necessary, giving us unheard-of flexibility.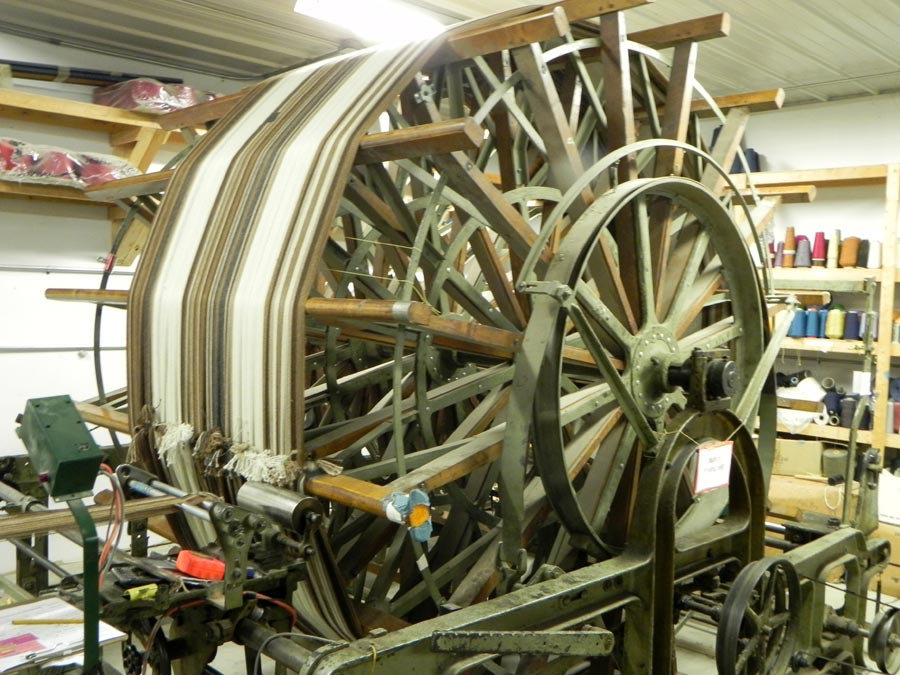 Contact Us
Thistle Hill Weaver
Rabbit Goody
143 Baxter Road
Cherry Valley, NY 13320
518-284-2729
Email